DEDICATION THAT MOVES YOU.™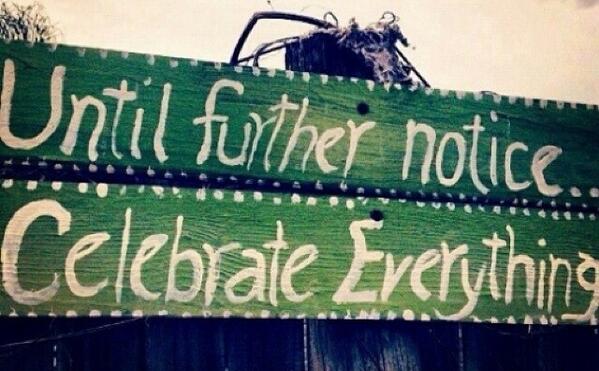 Living on the New Hampshire Seacoast has everything you can dream off. Portsmouth, Rye Beach, New Castle, Hampton Beach, Exeter, and the entire NH Seacoast is a popular vacation destination and a wonderful place to live. The busiest time of year tends to be July and August, but the area is thriving year round with great restaurants, shopping, and family activities. The New Hampshire's Seacoast borders 18.57 miles of the Atlantic Ocean and you won't be disappointed with many beaches, eateries, shopping, and family activities.
A drive up the coast from the Hamptons through Rye and you'll see why New Hampshire's Seacoast is such an ideal place to call home. Beyond the beauty of the coastline, their are many small town destinations and spots to settle in such as Exeter, Stratham, Dover, Greenland, Hampton Falls, etc. If you are thinking of making The Seacoast of New Hampshire or The Greater Newburyport Area your home, contact Stephen Oates.


Beaches
Any day is a good day at the beach. Most of this information was gathered from Portsmouthnh.com
The breathtaking Atlantic Coast. Wide swaths of soft sand to sink your feet in. A boardwalk with family amusements. Nighttime entertainment by the shore. An RV park for your visitors and wondering friends. It's no wonder that New Hampshire beaches are some of the most popular in all of New England.
* Hampton Beach is New Hampshire's most famous seaside locale. The waves are just right for boogie boarding, the boardwalk is lively day and night, and restaurants cater to seafood-craving summer crowds. Kids love nightly outdoor concerts, weekly fireworks, movies on the beach, and arcades.,
* Jenness State Beach is a great family location with an Atlantic ocean-front setting – its sandy beach is ideal for swimming and picnicking. Amenities at the beach include a bathhouse. Metered parking is available for 67 cars.
* New Castle Beach: Small, picturesque Sandy Beach, 10 minutes from Portsmouth, has the U.S. Coast Guard Station at one end and a large seaside park, New Castle Common, at the other end.
* North Hampton Beach: North Hampton State Beach on Route 1A is located the heart of the short New Hampshire Seacoast.
* Rye Beach: Located on Route 1A, Rye Beach and adjacent Jenness Beach are popular family beaches with a bathhouse and lifeguards during the summer season.
* Seabrook Beach: Just down the road from Hampton Beach, near the Massachusetts border, Seabrook Beach offers a quieter setting and an expanse of sand dunes.
* Wallis Sands State Beach, about 15 minutes south of Portsmouth, is a beautiful, sandy curving beach. that can best be seen looking south on Route 1A. It has a large parking lot, showers and restrooms, and the state charges admission in summer.
Thinking of surfing? Here are a couple surf shops: Summer Sessions in Rye Beach & Cinnamon Rainbows in Hampton



A WALK IN THE PARK
From Newburyport through the New Hampshire Seacoast there are no shortages of parks and special places to visit. Here is a few of those options:
* Four Tree Island in Portsmouth: Variously called Three Tree Island or Five Tree Island. The park features great views of the Memorial Bridge, Piscataqua River, Portsmouth Fish Pier, and Portsmouth Naval Shipyard. Open from dawn to dusk, the island includes a dozen large BBQ area, picnic tables and a grassy play, and public restrooms.
* Great Island Commons in New Castle: One of my favorite spots, Great Island Commons is comprised of 32 acres of seaside greenspace and beach. Open 365 days a year from 9am to 9pm and it's a great spot for a car picnic on those chilly days or between meetings..
* Odiorne State Park in Rye: Odiorne Point, identified by historians as the site where the first European settler, David Thomson, landed in 1623, today is 330-acre state park. The park offers extensive trails, dense vegetation, excellent views of the Atlantic, the remains of military fortifications, the Seacoast Science Center
* Peirce Island in Portsmouth: Most recently walking trails have been added that connect five waterfront overlooks, making Peirce Island one of the most scenic and accessible parks in the city.The City of Portsmouth operates a boat launch on the side of the island nearest the South End.
* Prescott Park in Portsmouth: Located at the edge of the Piscataqua River and across from Strawbery Banke Museum Prescott Park was donated to the City of Portsmouth around the turn of the century by two sisters, Josie and Sarah Prescott. The popular waterfront park features extensive flower gardens, including large demonstration beds.
The park also is the site of one of New England's most popular outdoor summer events, the PrescottParkArtsFestival which during July and part of August presents a musical and dozens of performances by musicians and theater groups. Since 1974 the festival has drawn more than millions visitors.
* Seacoast Science Center in Rye: Located within Odiorne Point State Park, we provide educational experiences on behalf of New Hampshire State Parks and have been connecting people to the wonders of our coast since 1992. Our live animal exhibits feature the amazing creatures that live in the rapidly changing Gulf of Maine ecosystem. Our engaging programs make learning about the ocean fun for everyone, from pre-K to senior rediscovery. Our hands-on science exhibits, from undersea exploration to marine debris, motivate families to become caretakers of our blue planet.
* Stratham Hill Park: Home to the annual Stratham Fair. This park offers year round hiking trails, perfect for walking, running, biking, and dog walking. There's plenty of parking, with picnic areas, ball fields and a play area for kids. What sets this apart is a multi story steel fire tower affording you with 360 degree views, including Great Bay and beyond.
* Maudslay Park in Newburyport: For those in MA or looking to head south to Newburyport, Maudslay Park is beautiful spot on the Merrimack River, this park features 19th century gardens and plantings, rolling meadows, towering pines, and one of the largest naturally-occurring stands of mountain laurel in Massachusetts. Most breathtaking are the ornamental trees and masses of azaleas and rhododendrons that bloom in May and June. A wonderful place for walking, biking, horseback riding. or just sitting in the grass.



PAR FOR THE COURSE
If you like to hit the course, the Seacoast has some great public and private golf courses and Country Clubs.
For addition information please check out each course or clubs website.
* Abenaqui Country Club: offers a private facility rich in tradition and unsurpassed elegance. Abenaqui is located on the beautiful New Hampshire Seacoast, surrounded by pristine woodlands, and cooled by subtle ocean breezes. Available to members and their guests for golf, tennis and social activities. Private in Rye
* Breakfast Hill Club: The 18-hole track is second to none but experiencing Breakfast Hill Golf Club in Greenland is not limited playing a round, the clubhouse, offers a nice place for private business excursions or meeting with some family and friends to relax while overlooking the finishing holes. Public
* Cochecho Country Club: A shot maker's course that tests the golfer's wit as well as his ball striking ability. Each hole has its own character, not only in the look of the hole, but the types of the shots required and the lie of the ball on the terrain. Private in Dover
* Exeter Country Club: Exeter's golf course opened in 1889, making it one of the oldest in America. Golf Magazine placed Exeter's challenging nine-hole layout among the 100 oldest courses nationally. Public
* Portsmouth Country Club: Portsmouth Country Club is a member owned country club founded in 1901. The club is semi-private which means non-members are invited to use the golf course, the pro shop, restaurant and banquet facilities. Semi-Private
* Sagamore-Hampton Golf Club: This 18-hole public course is located in Hampton, affordable golfing since1962. Sagamore-Hampton Golf Club sits on 130 acres of picturesque woodlands and farmland. Public
* Wentworth By The Sea Country Club: Spectacular seacoast views with lush greens makes this a New Hampshire destination favorite amongst golf enthusiasts. Stay at Wentworth by the Sea, enjoy this historic Portsmouth, NH hotel enjoy access to the private, members-only course at Wentworth by the Sea Country Club offers much more than golf. Private